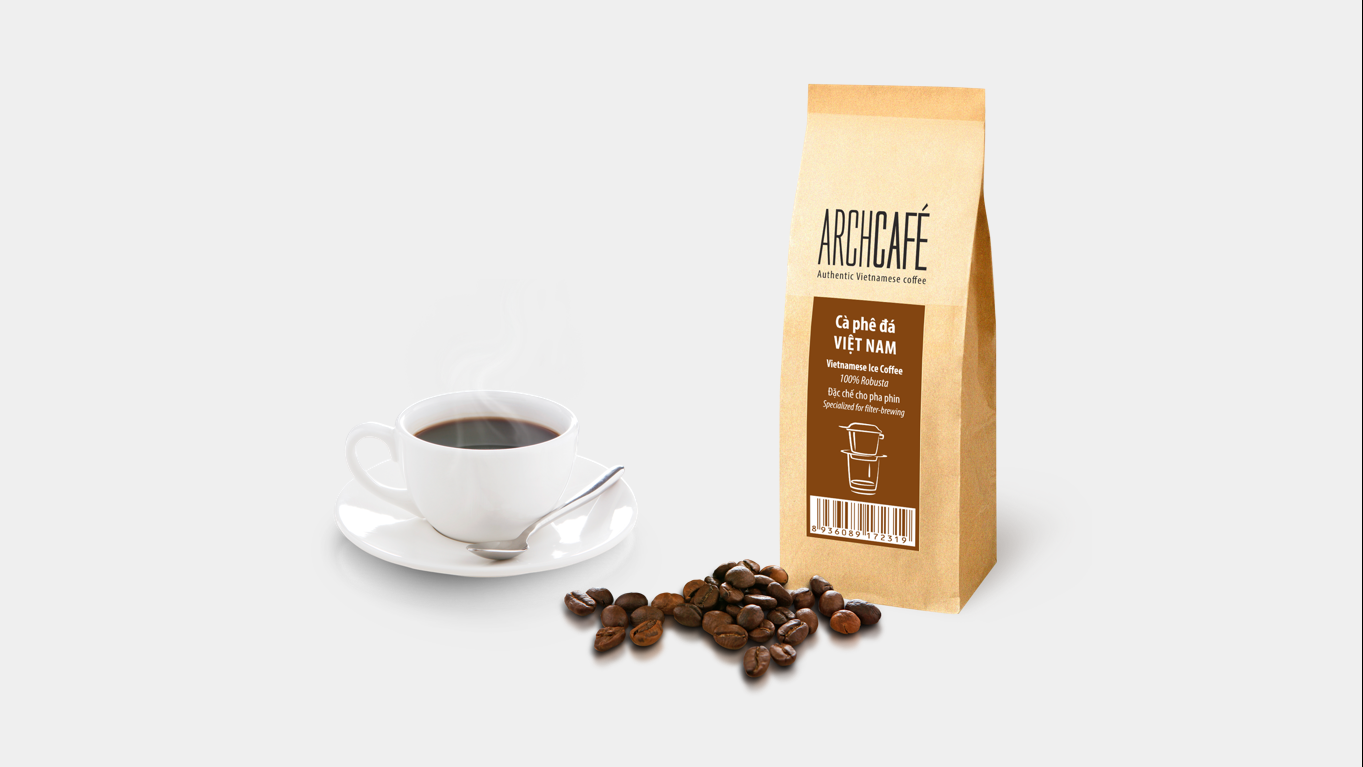 Vietnamese ice coffee (brown label)
The thickness and strong taste of
Robusta will bring you the authentic flavor of roasted coffee beans.
Among Archcafé roasted coffee beans products, Vietnamese iced coffee (brown label) is specially formulated for Vietnamese coffee filter. With 100% Robusta coffee, it is harvested by hand for the best quality coffee beans from Buon Me Thuot . You will feel the strong bitter taste, suitable for those who love the strong coffee.
Specification:
500 gram/pack
12 pack/carton