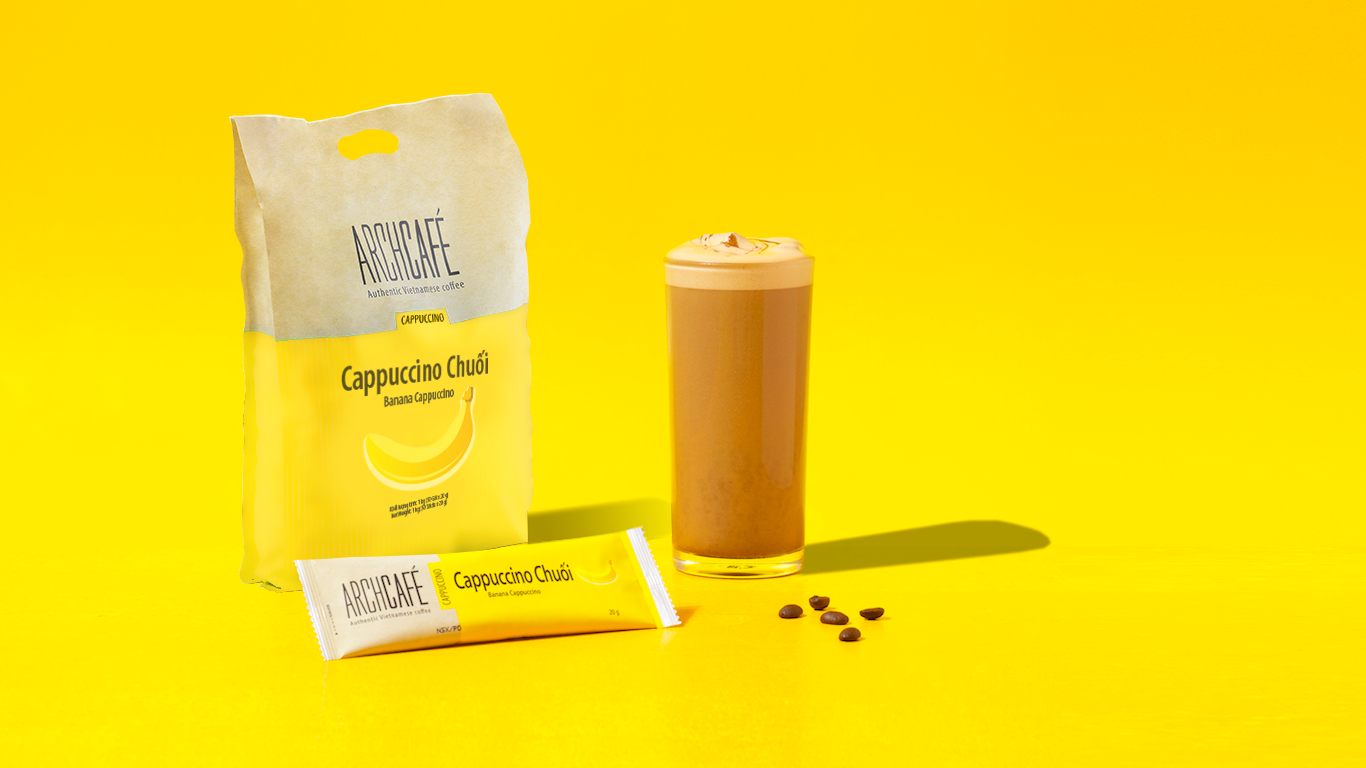 Banana Cappuccino (Bag)
Bananas are one of the most delicious, healthy tropical fruits that provide a lot of energies for our bodies and suitable for everyone. It's even more interesting when the familiar taste of banana is harmonized with Italian coffee style to create an amazing drink that is hard to resist. Archcafé Banana Cappuccino is a natural, interesting and energetic drink for every day.
Ingredients: Sugar (40%), Non-dairy creamer (glucose syrup solids, hydrogenated vegetable fat, milk protein, stabilizer (E340(ii), E451(i)), emulsifier (E471, E472e, E1450) and free flowing agent (E551)) (24%), Banana powder (20%), Coffee powder (6.8%), Foaming creamer (glucose syrup solid, vegetable fat, milk solid, stabilizer (E340(ii)), emulsifier (E481(i)) and artificial flavor) (6.5%), Iodized salt (1.5%), Cocoa powder (1%), Natural banana flavor (0.2%).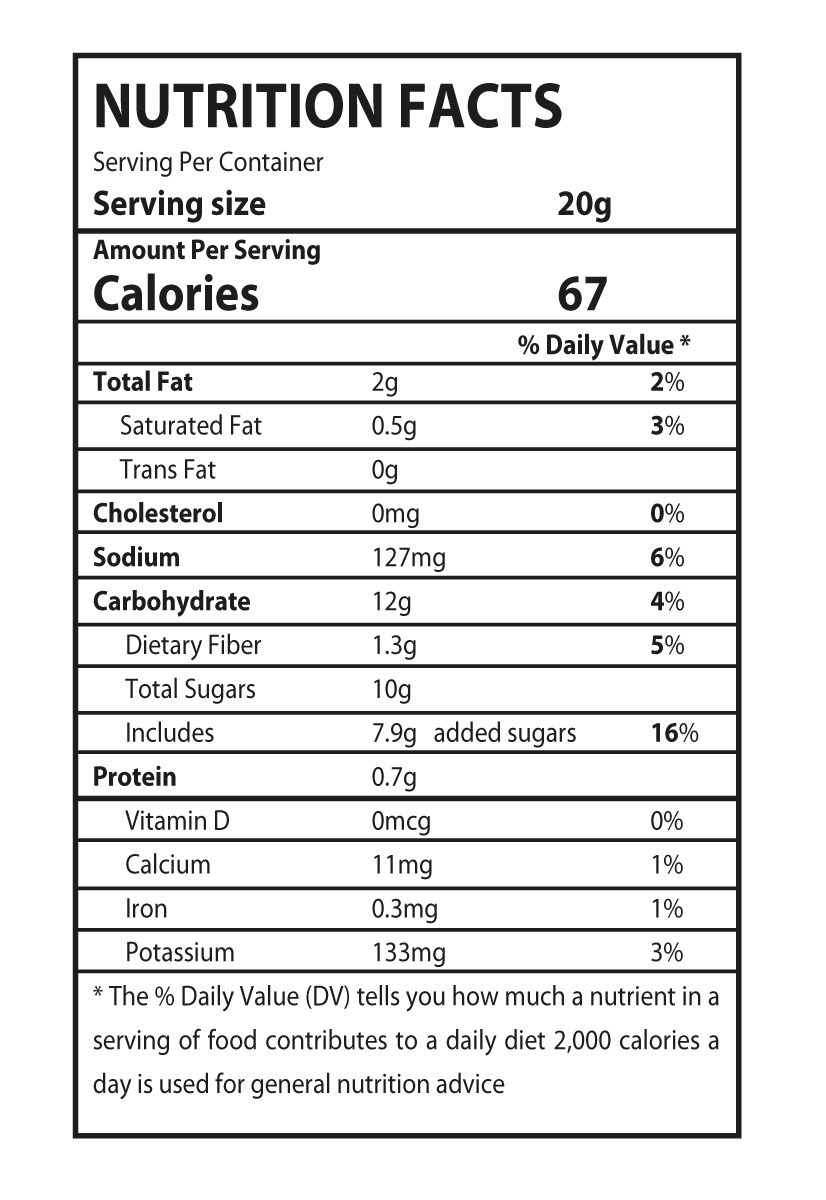 Specification:
50 sticks/bag
8 bags/ carton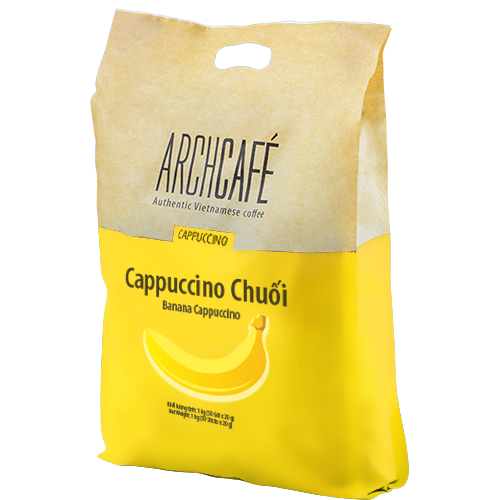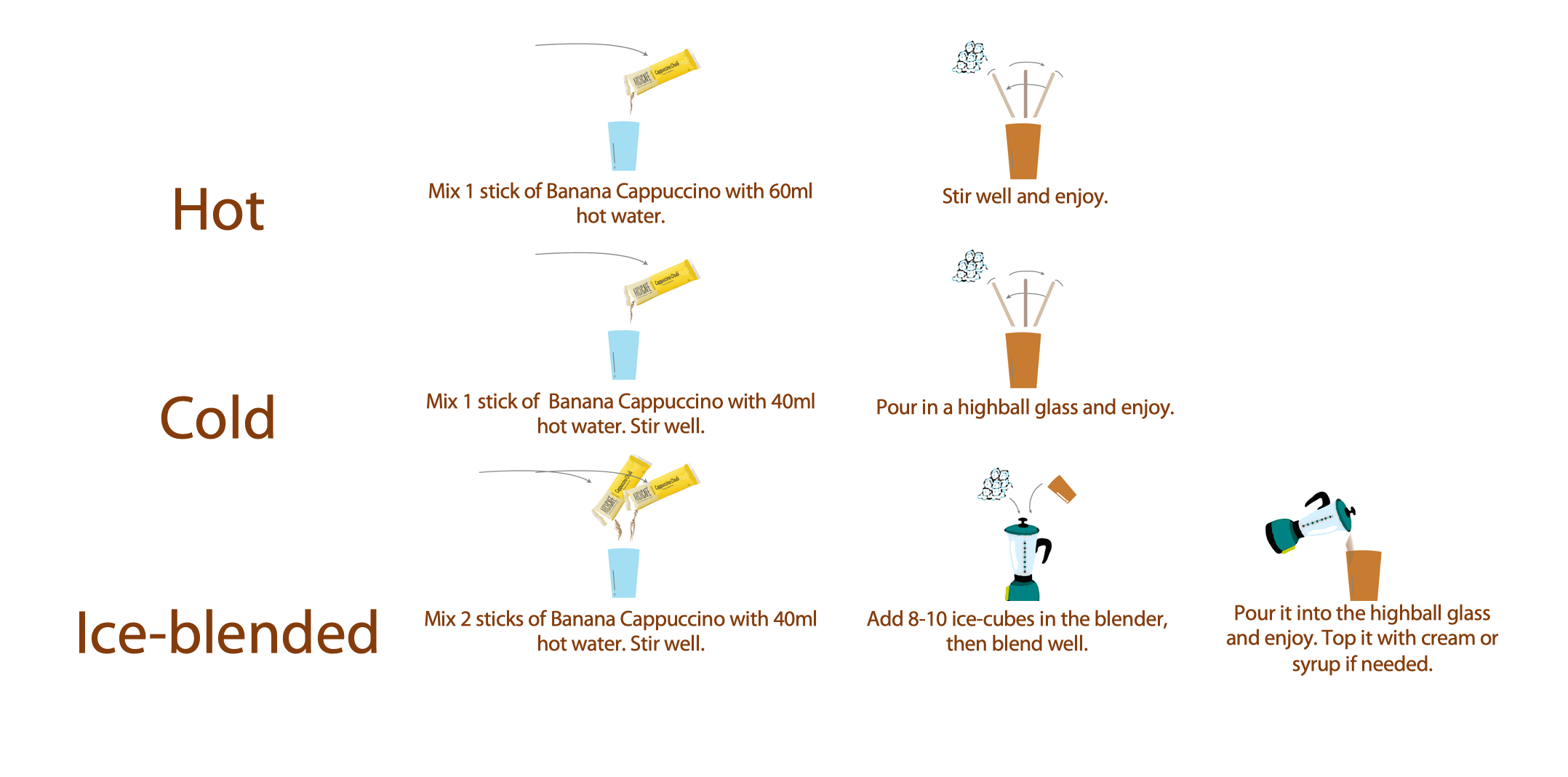 Related Products