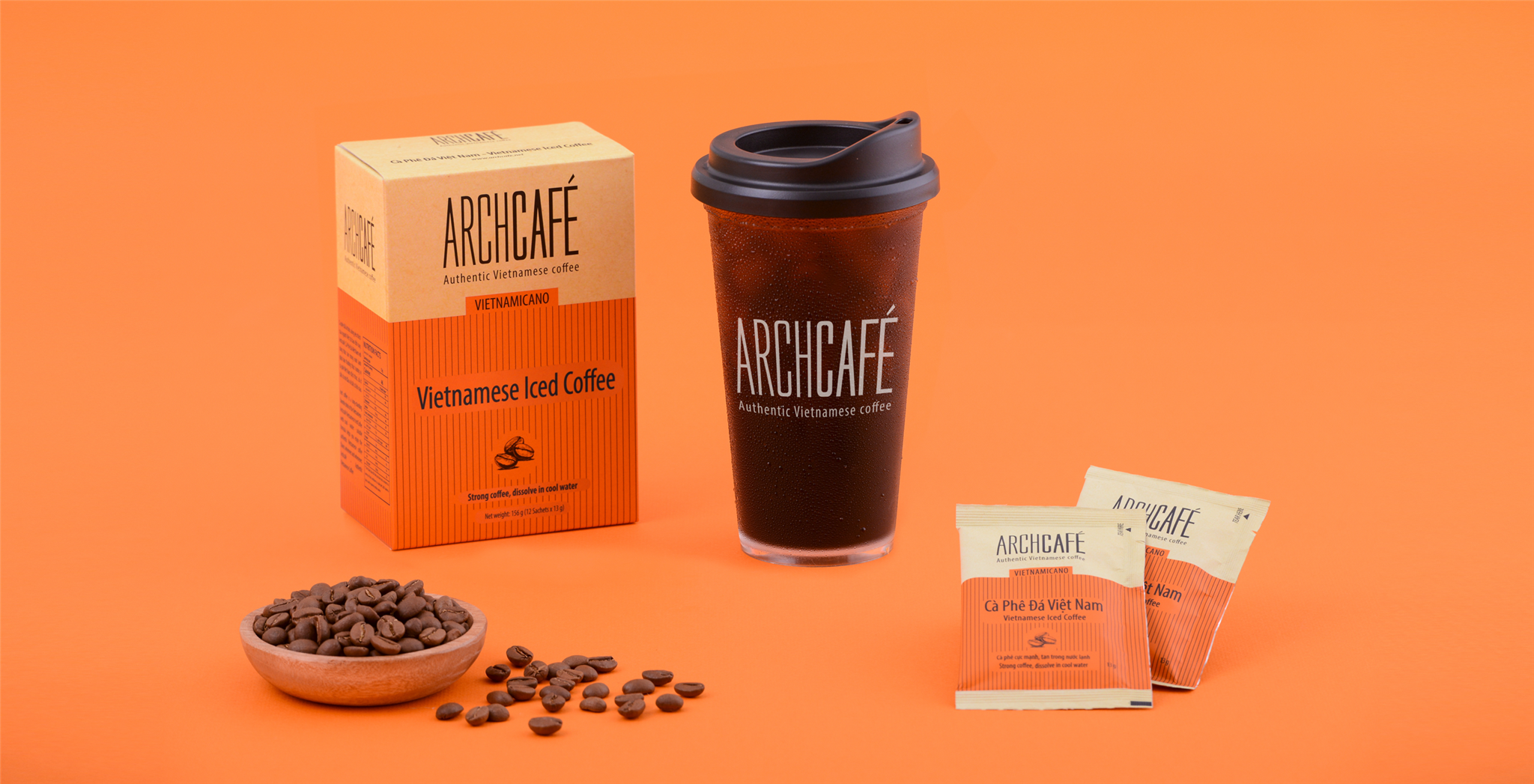 Vietnamicano - Vietnamese Iced Coffee
Iced coffee is a long-standing favorite drink of the Vietnamese.
What makes Archcafé Vietnamicano different?
- Breakthrough fomular: solubling completely in cool water but still remain the authentic strong taste of coffee. From now on, you can enjoy Archcafé anytime and anywhere.
- Vietnamese pure coffee combined with coconut sugar to make a perfect cup of Vietnamese Iced Coffee.
- No artificial sweeteners and colours.
Ingredients: Glucose (43.1%), Coffee powder (32.97%), Coconut sugar (11.5%), Coconut water powder (maltodextrin, coconut water) (11.4%), Iodized salt (1%), Artificial coffee flavor (0.03%).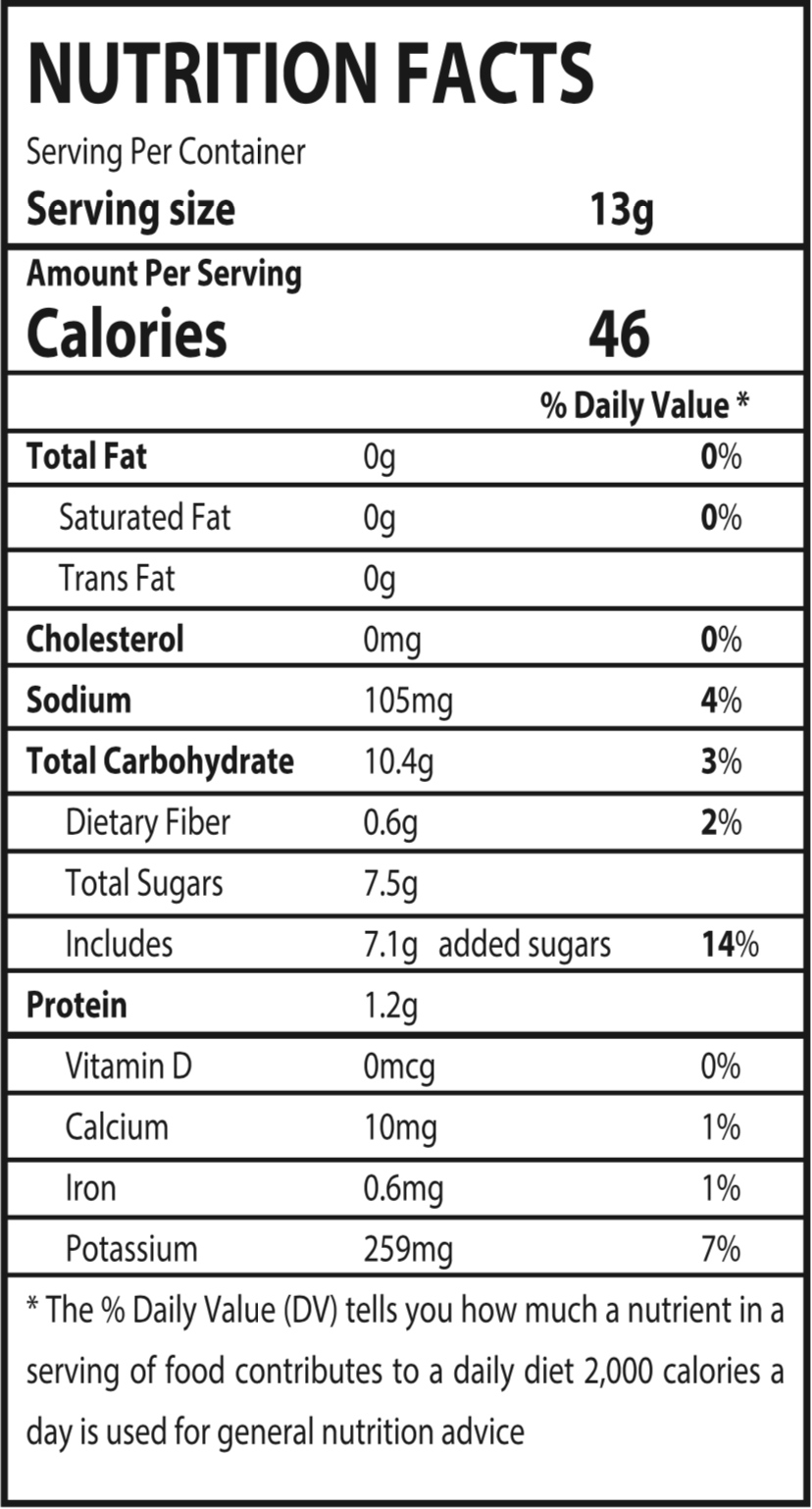 Specification:
12 sachets/ 1 box
12 boxes/1 carton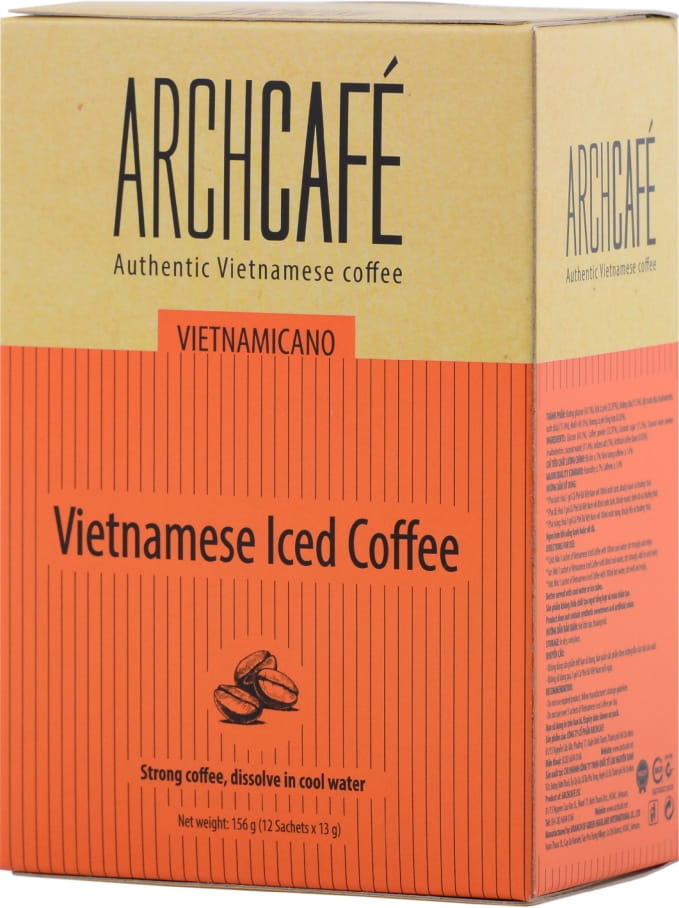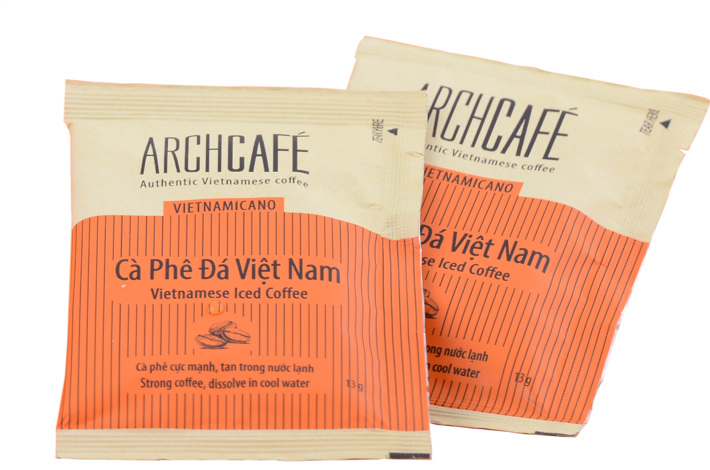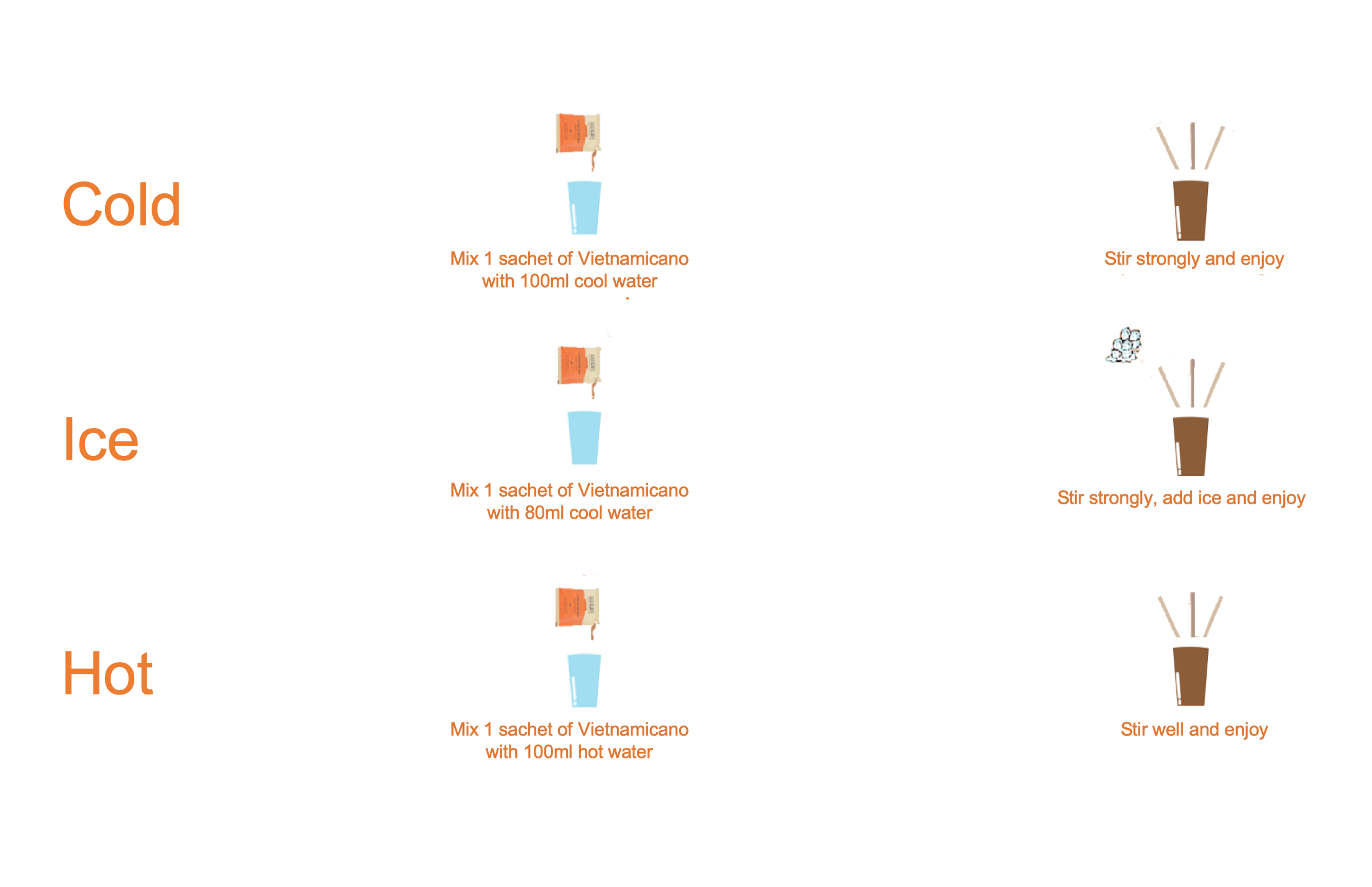 Related Products