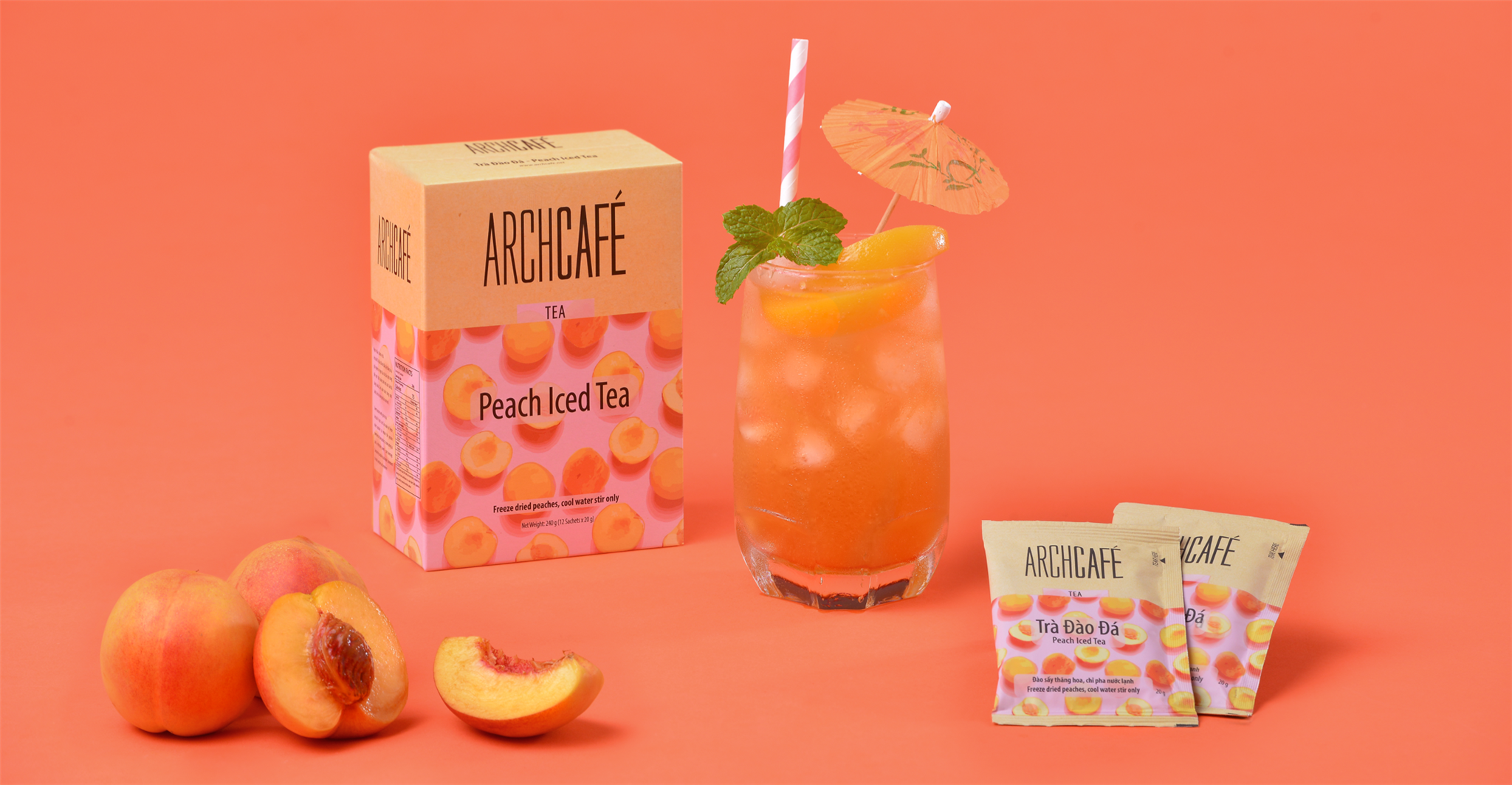 Iced Peach Tea
Sweet peaches with grassy tea.

Archcafé Peach Iced Tea made of freeze dried peaches to remain the genuine sweetness of raw peaches, is now coming as such a refreshing sweet-sour beverage.
Completely soluble in cool water, convinient to drink anytime and anywhere.
*** Note: The product contains freeze dried peach. Do not stir with hot water.
INGREDIENTS: Sugar (71%), Glucose (17%), Freeze dried peach powder (7.3%), Acid citric (E330) (2.5%), Green tea extract (1%), Black tea extract (0.72%), Artificial peach flavor (0.4%), Stevia (0.08%).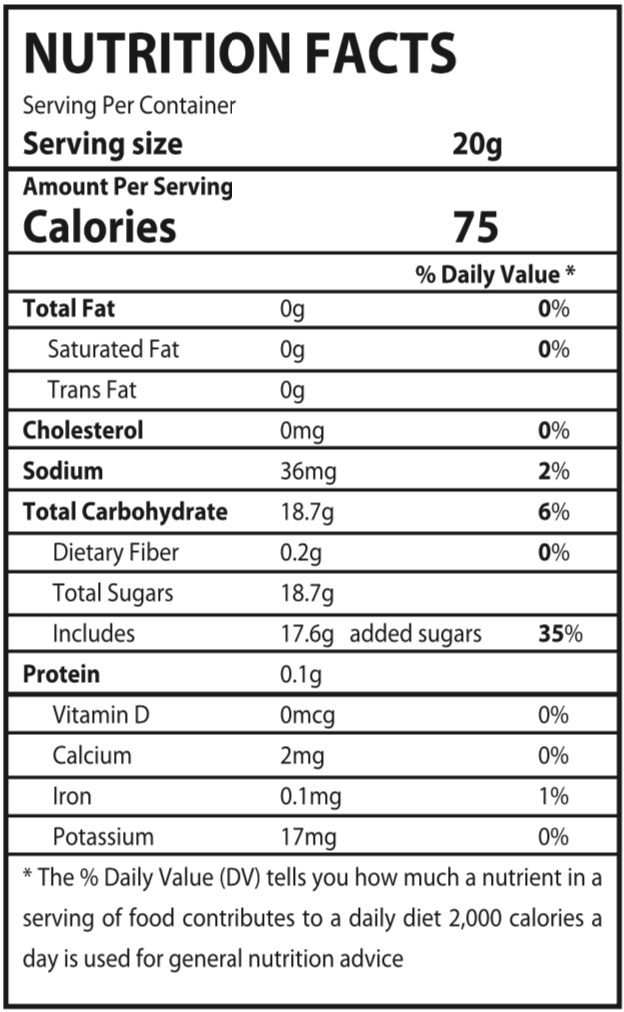 Specification:
12 sachets/ 1 box
12 boxes/1 carton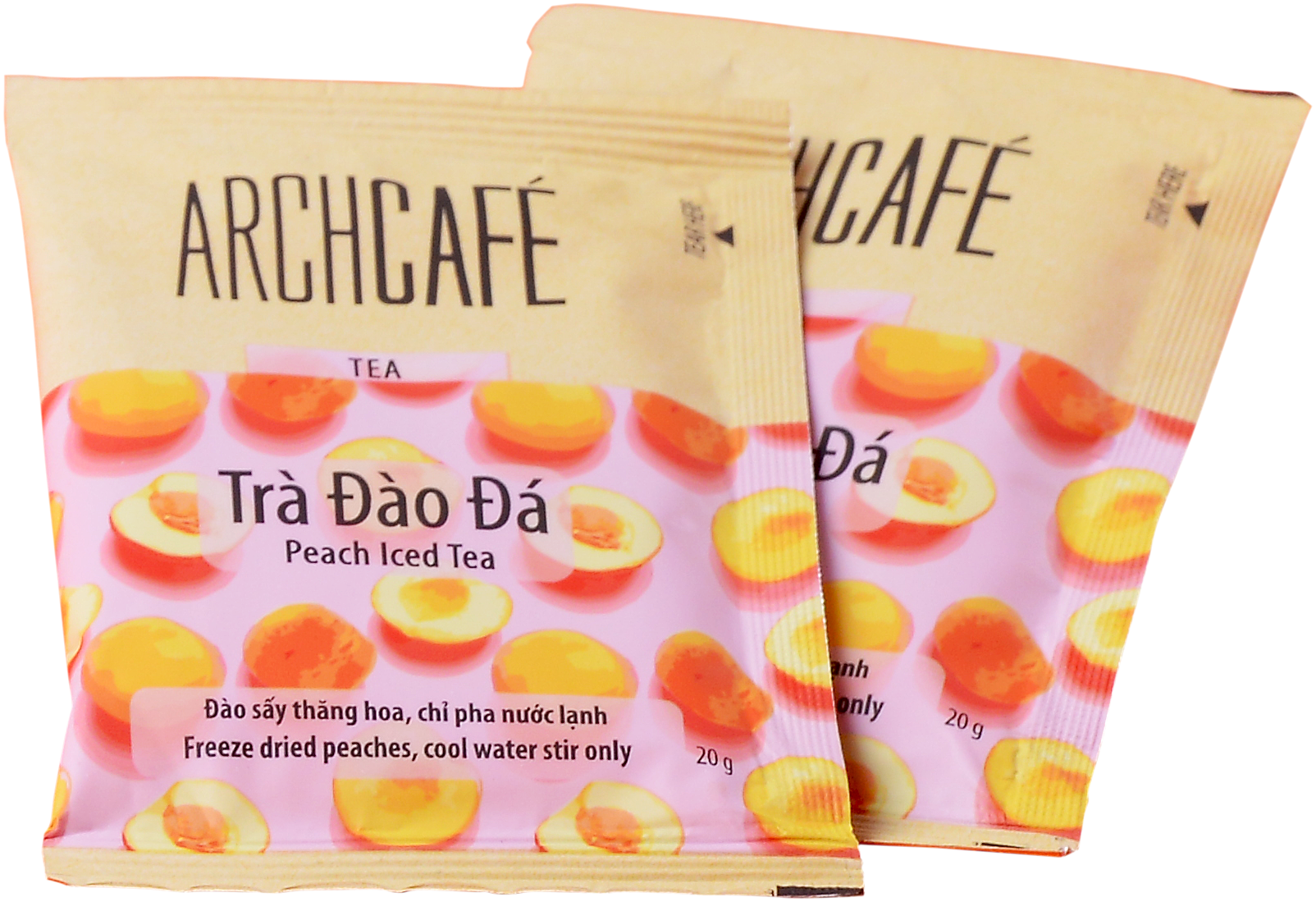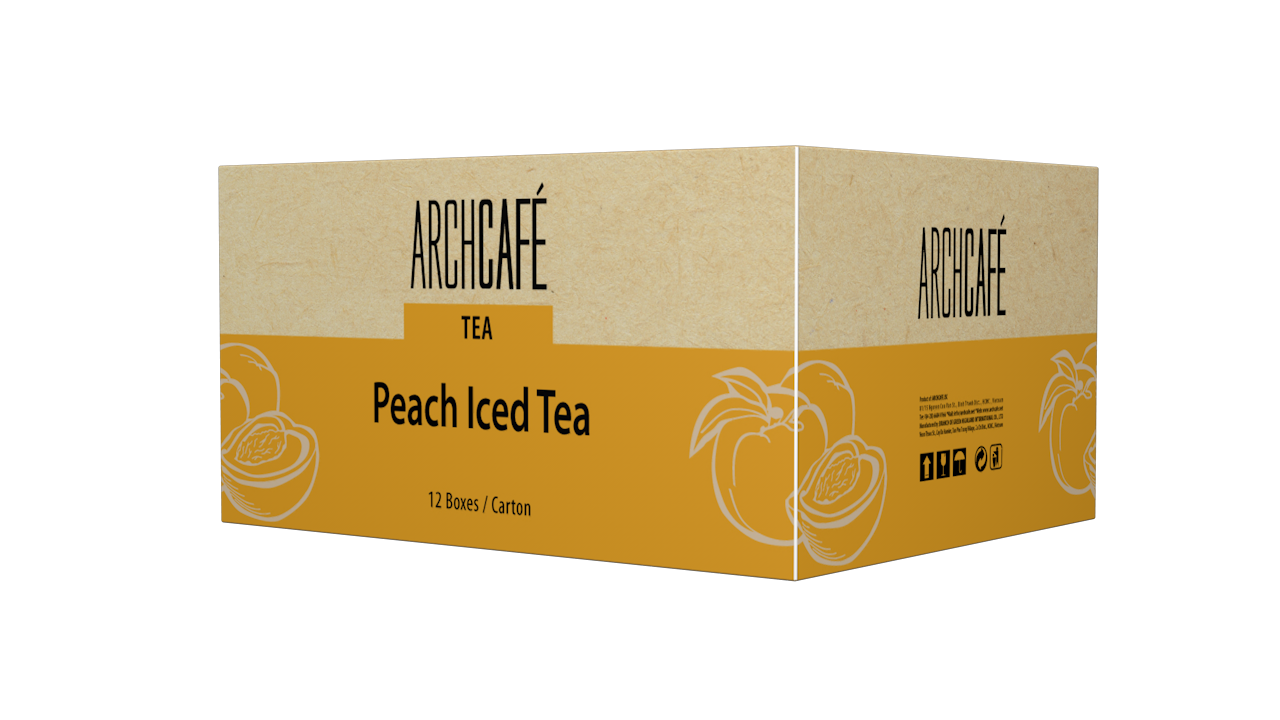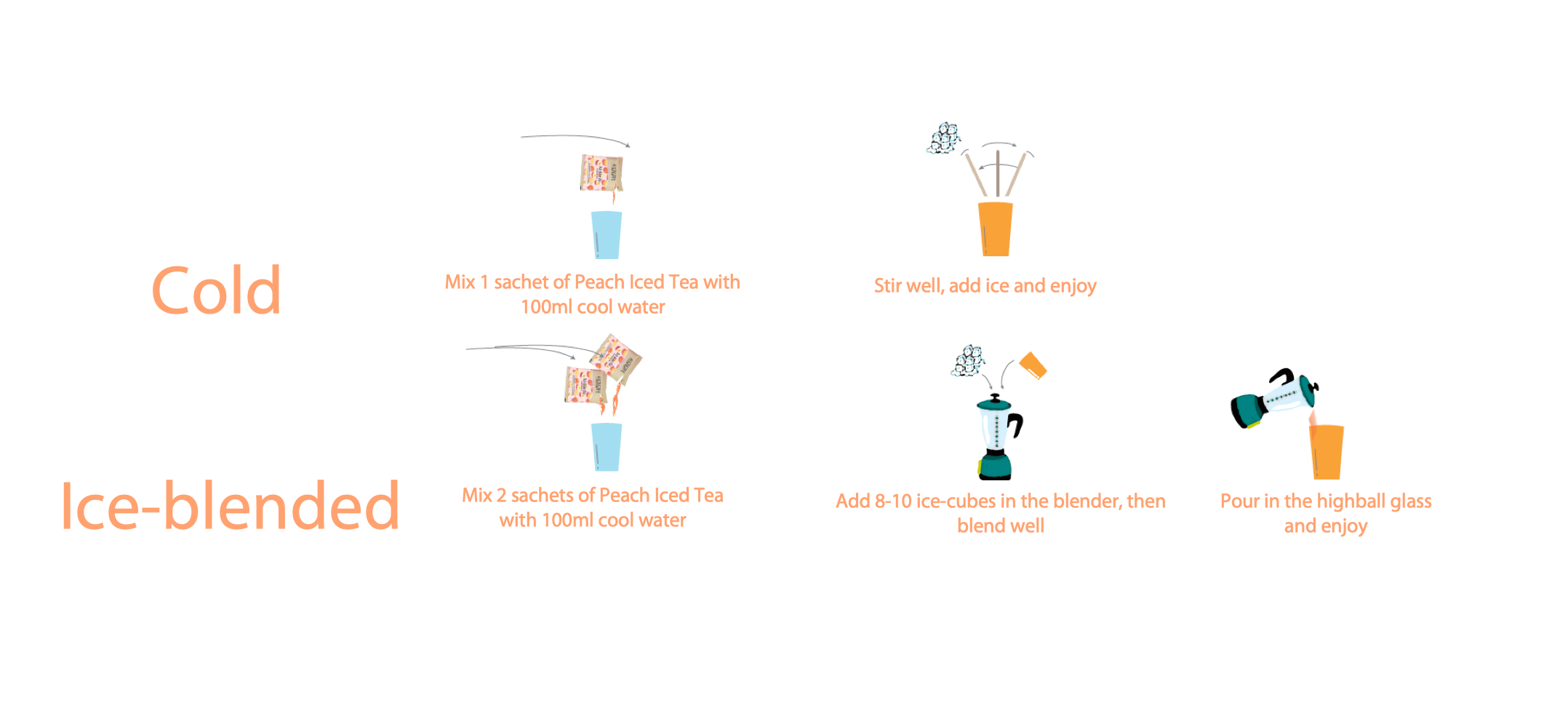 Related Products