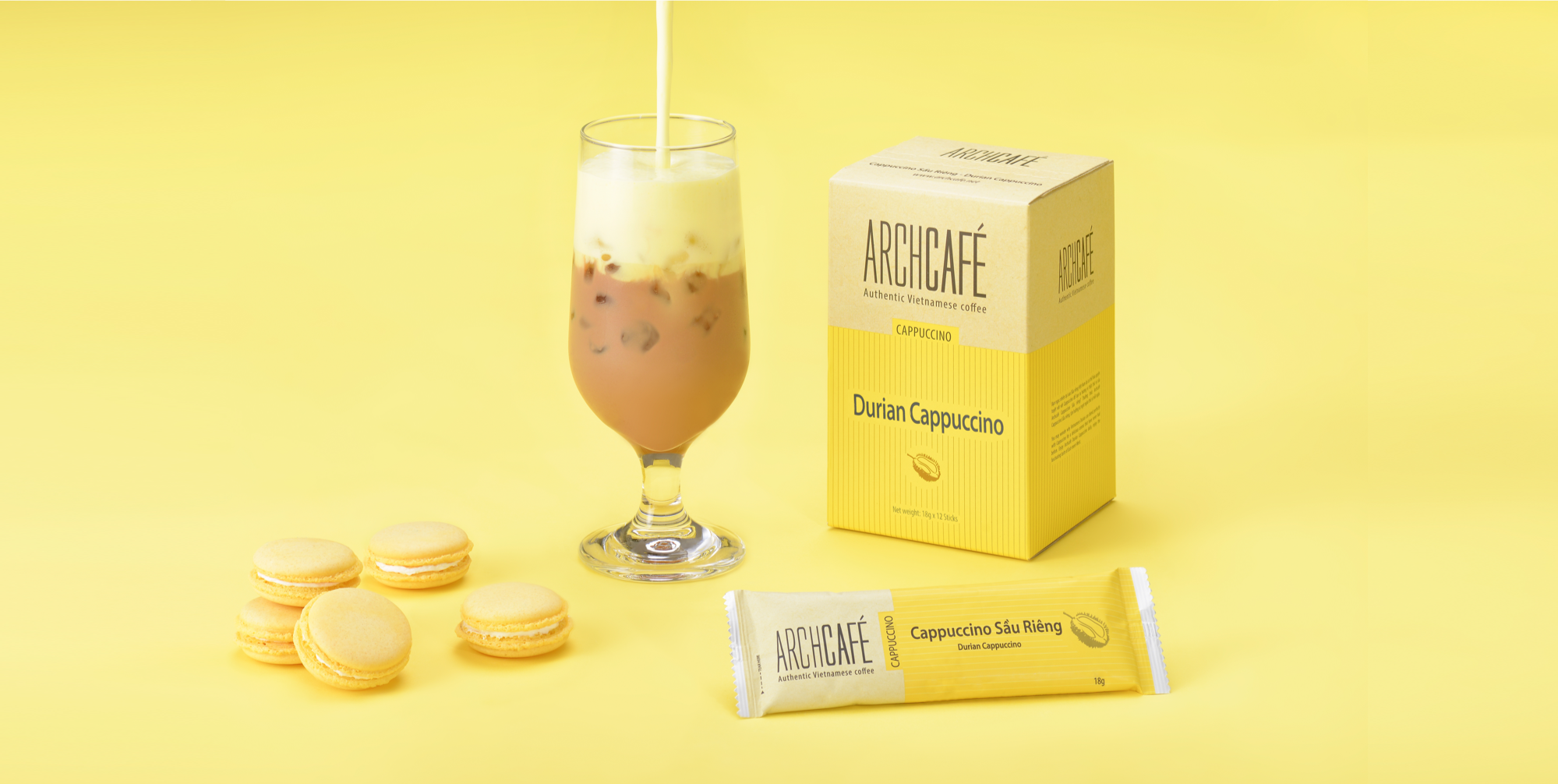 Durian Cappuccino
You are surprised how Vietnamese Durian can blend perfectly with Cappuccino, creating Archcafé Durian Cappuccino with the delicious aroma that have never had before?
Taste the great flavor of sweet durian and fragrant cappuccino. You will fall in love with Archcafé Durian Cappuccino.
Enjoy Archcafé Durian Cappuccino daily, enjoy the fascinating taste of East-meet-West.
Ingredients: Sugar (38.9%), Non-dairy creamer (glucose syrup solids, hydrogenated vegetable fat, milk protein, stabilizer (E340(ii), E451(i)), emulsifier (E471, E472e, E1450) and free flowing agent (E551)) (26.8%), Foaming creamer (glucose syrup solid, vegetable fat, milk solid, stabilizer (E340(ii)), emulsifier (E481(i)) and artificial flavour) (21.6%), Coffee powder (8.1%), Durian powder (2.2%), Cocoa powder (1.3%), Iodized salt (0.6%), Artificial coffee flavor (0.5%).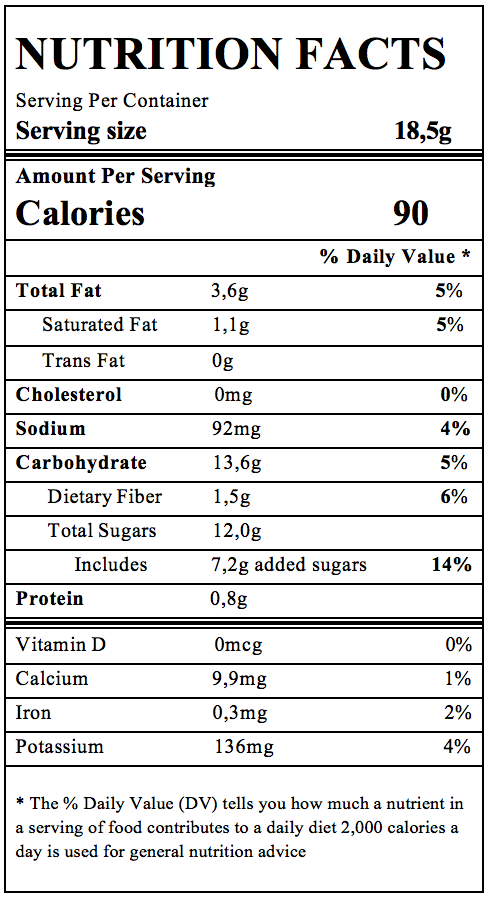 Specification:
12 sticks / 1 box
12 boxes / 1 carton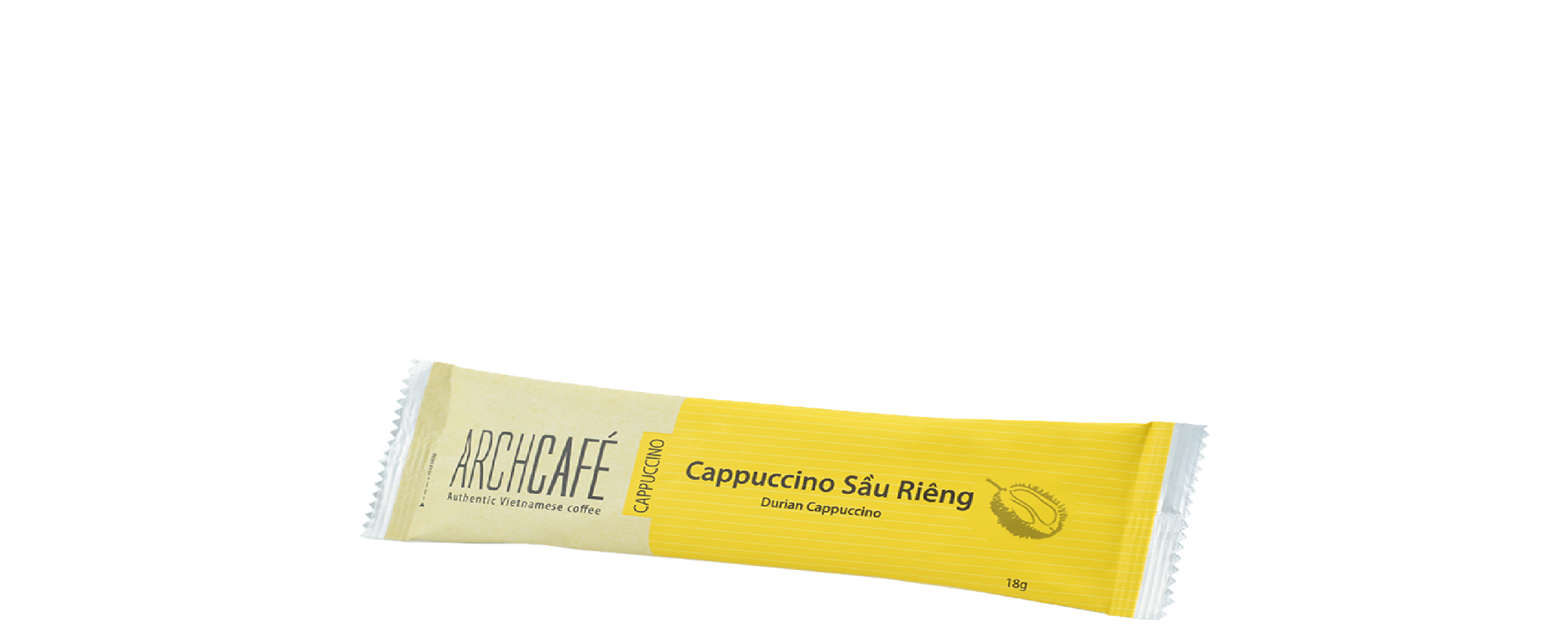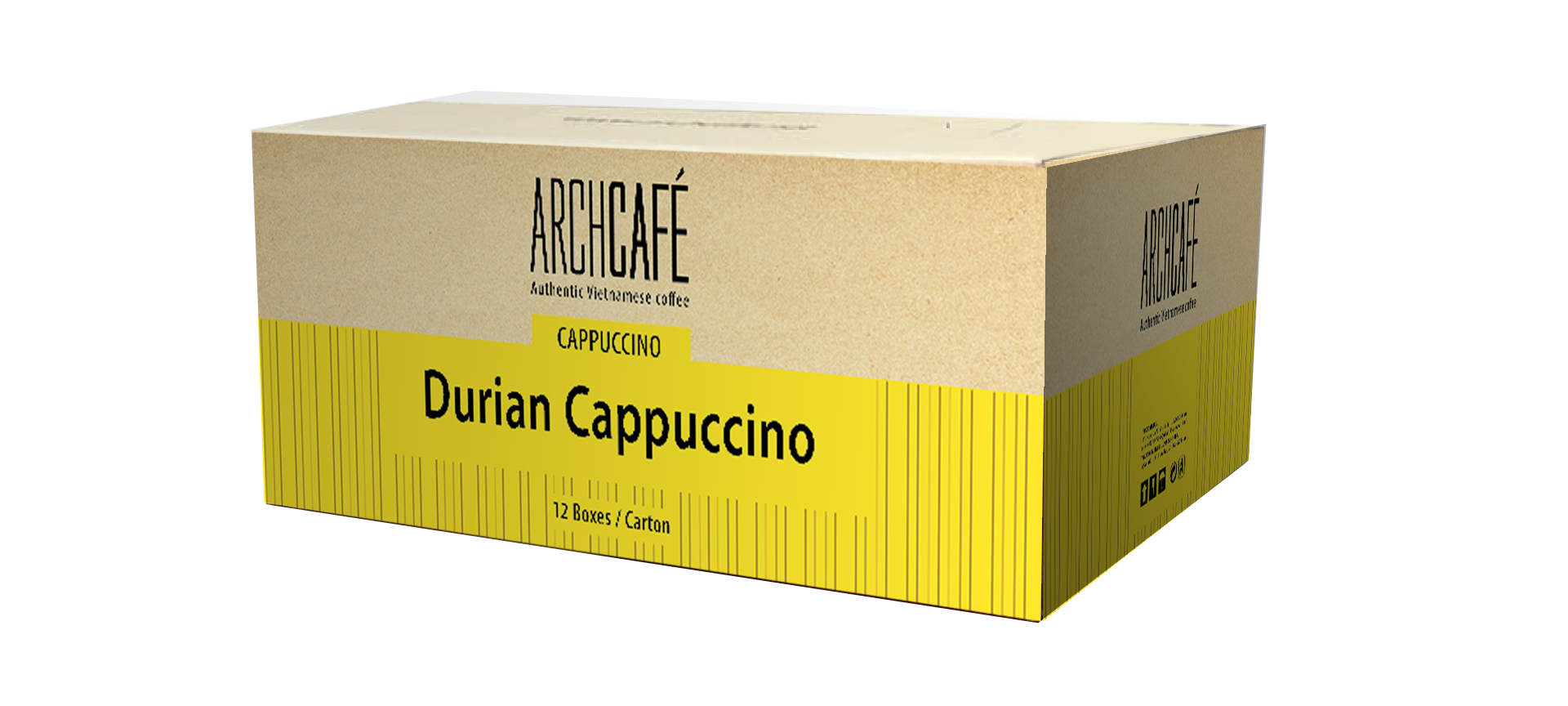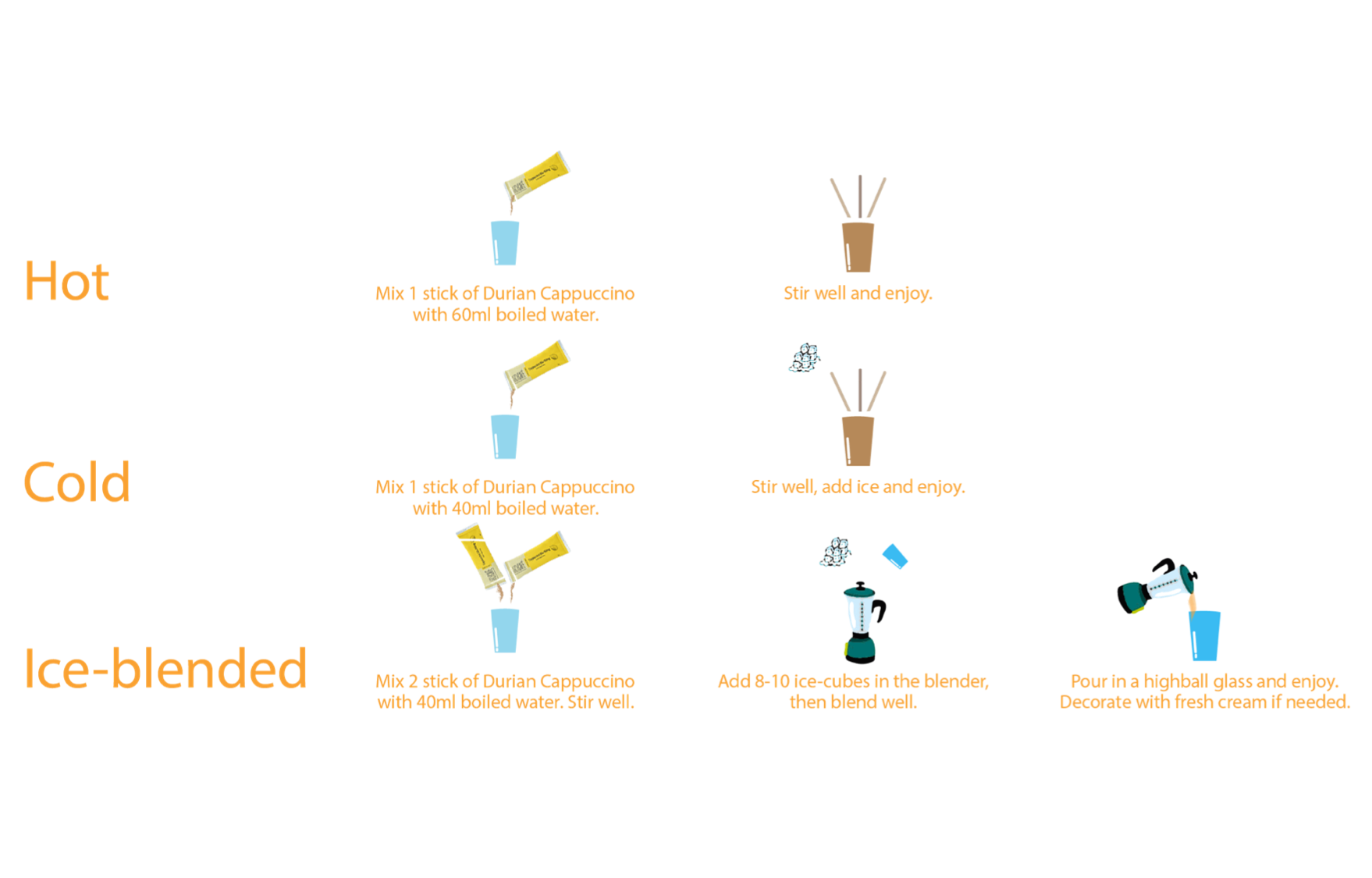 Related Products