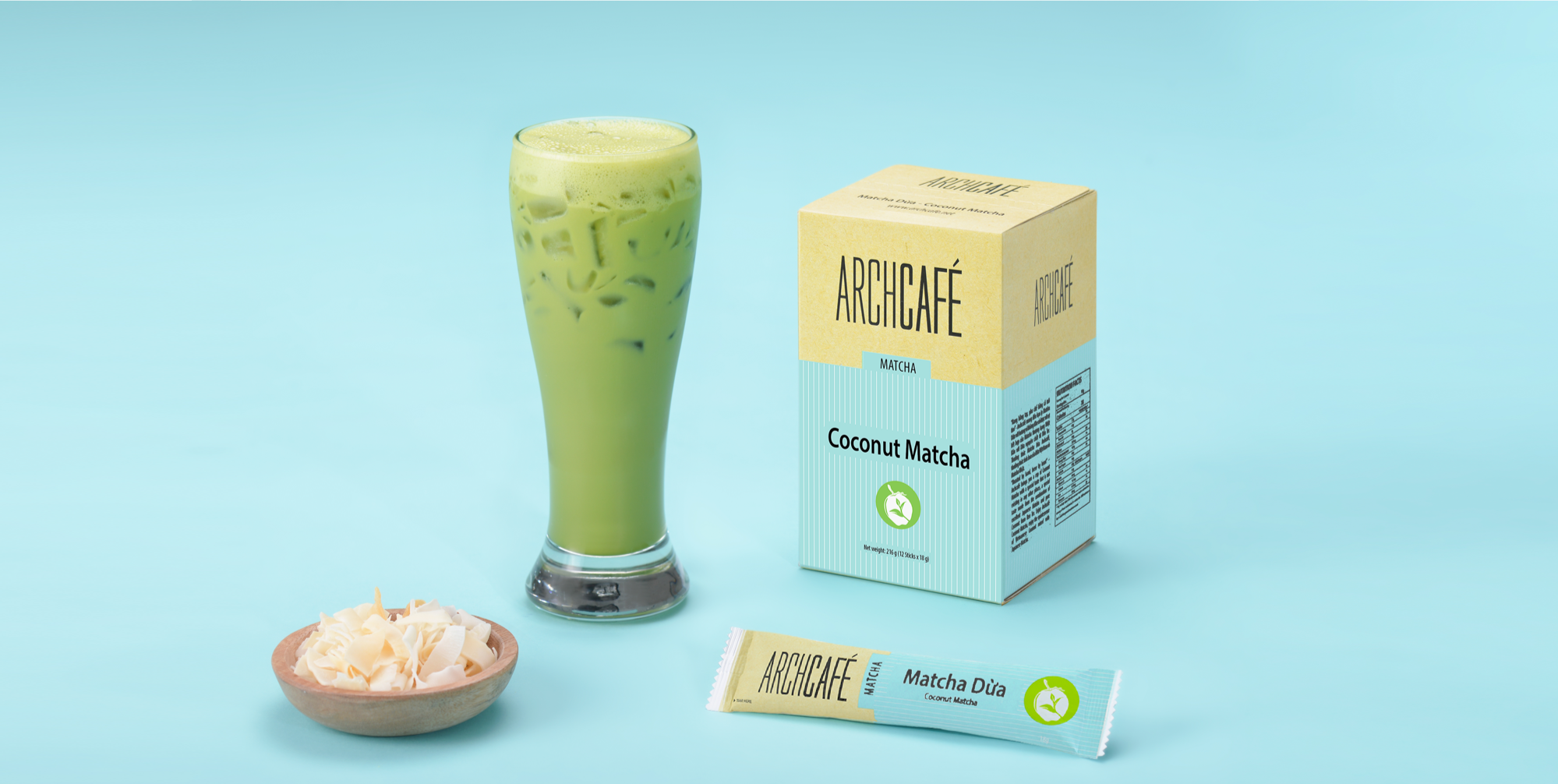 Coconut Matcha
With the combination of high class Matcha from Japan and pure coconut from ben Tre, Archcafé brings you a cup of Coconut Matcha with a special taste that is not existing in any other places.
You will love the light bitter flavor of green tea and the sweet of coconut. It will attract you from the first taste with the fragrant smell and the unforgettable flavor.
Enjoy Archcafé Coconut Matcha, enjoy the quintessence of Vietnamese Coconut mixed with Japanese Matcha.
Ingredients: Sugar, Coconut milk powder (coconut milk, maltose, sodium caseinate (23.1%), Natural matcha powder from Japan (7.2%), Non-dairy creamer (4.5%), Foaming powder (4.5%), Dextrin, Anti-caking agent, Salt, Coconut flavor.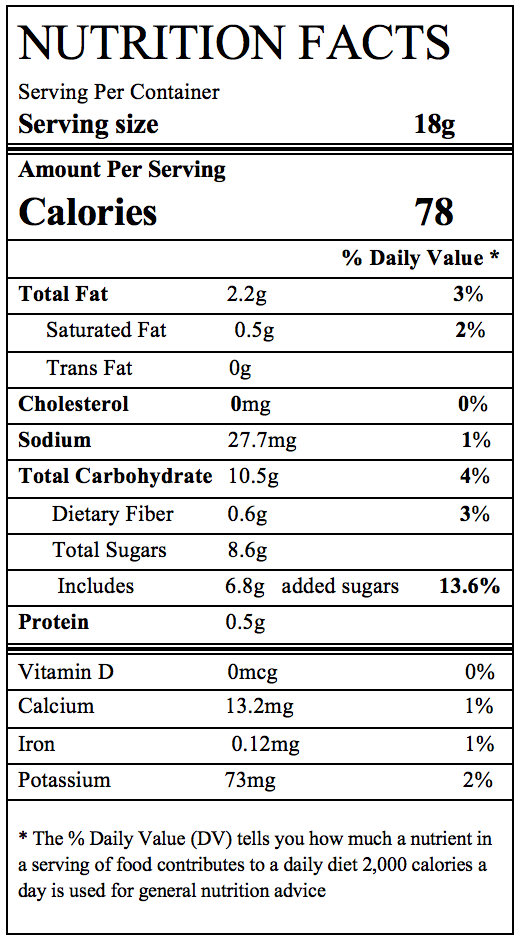 Specification:
12 sticks/ 1 box
12 boxes/1 carton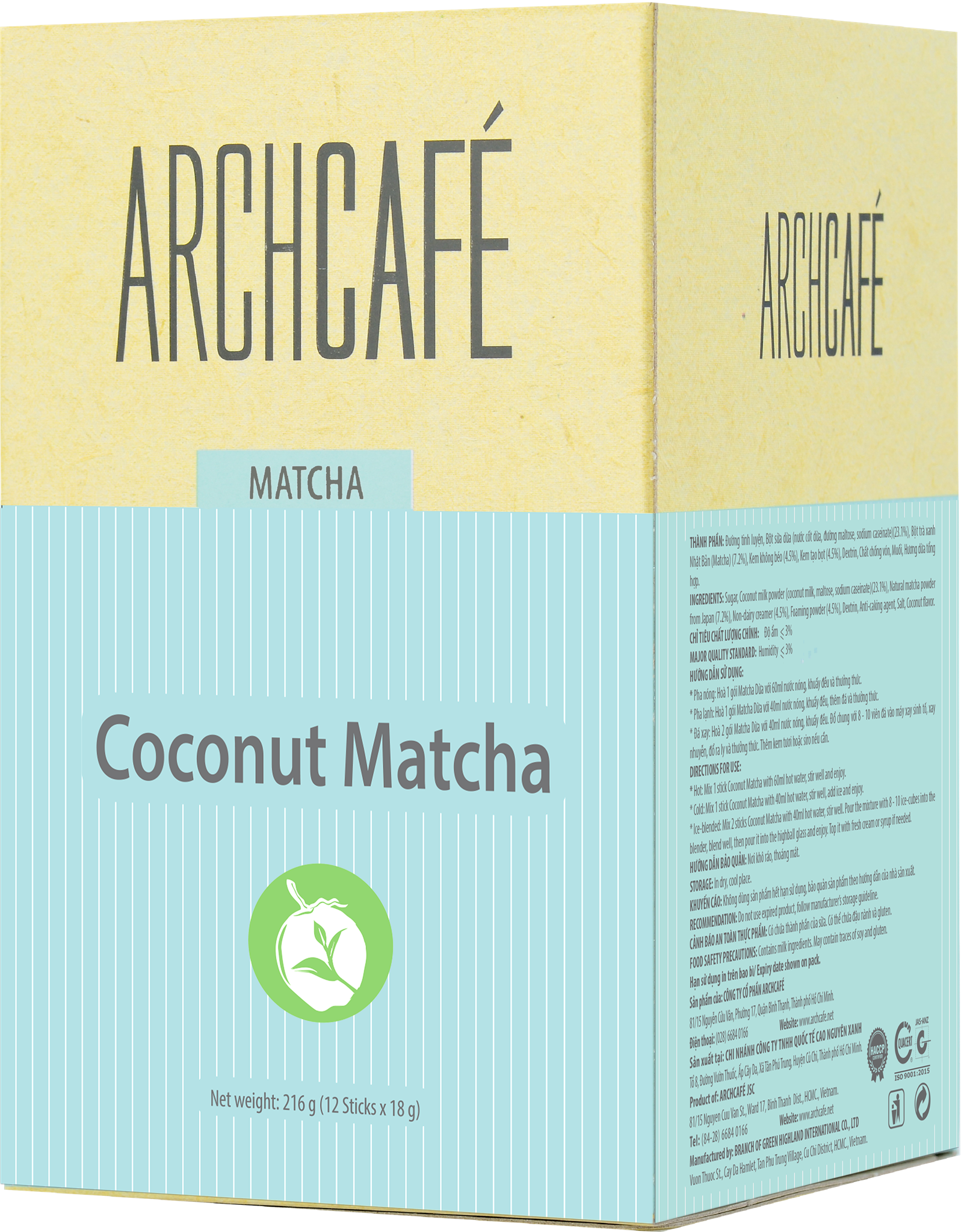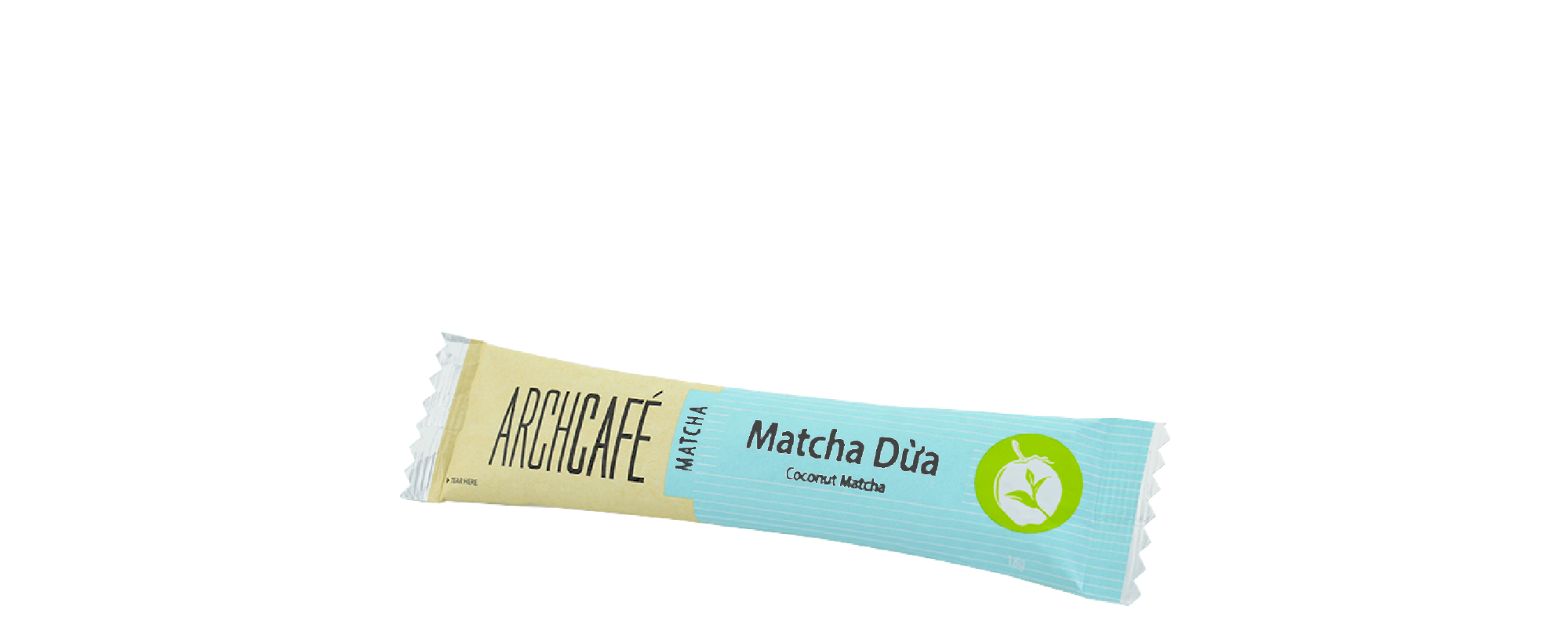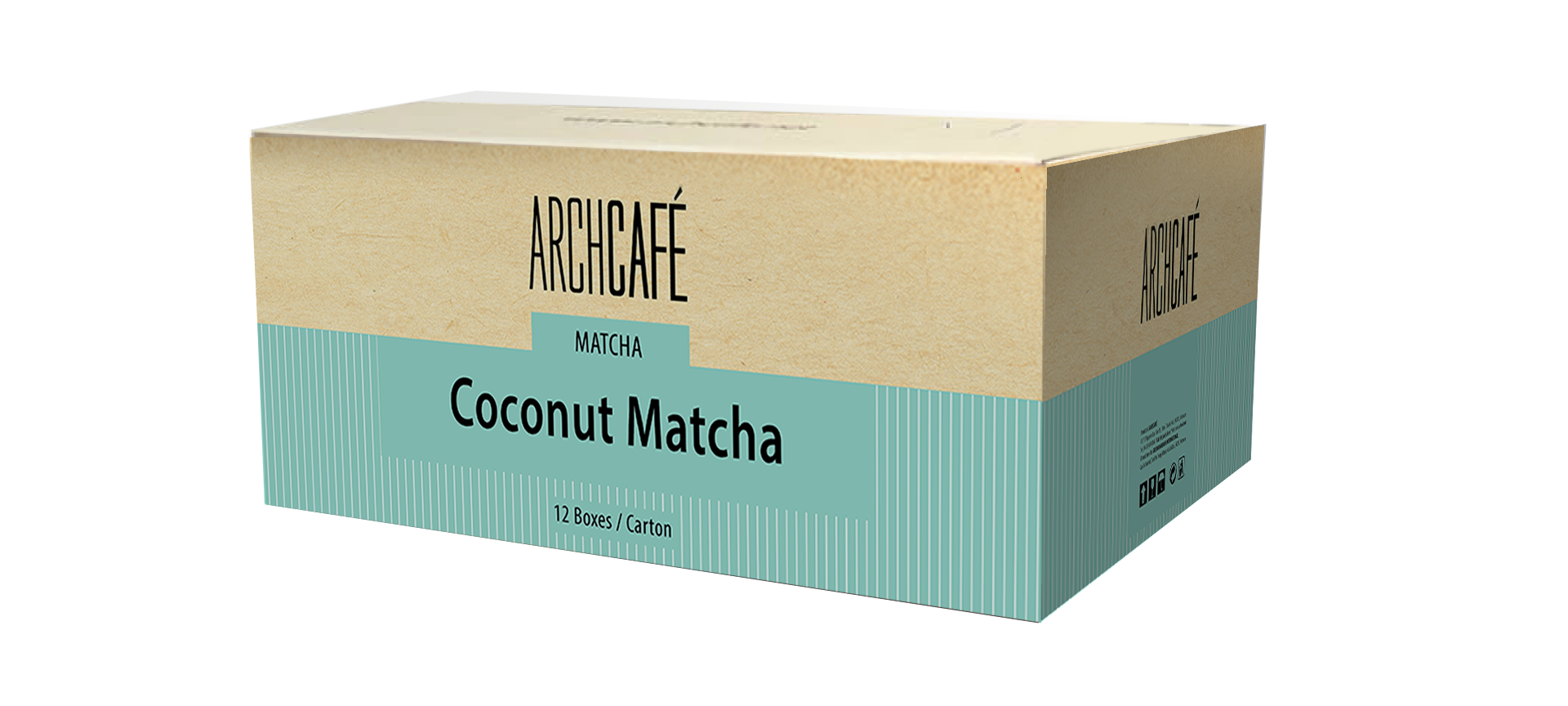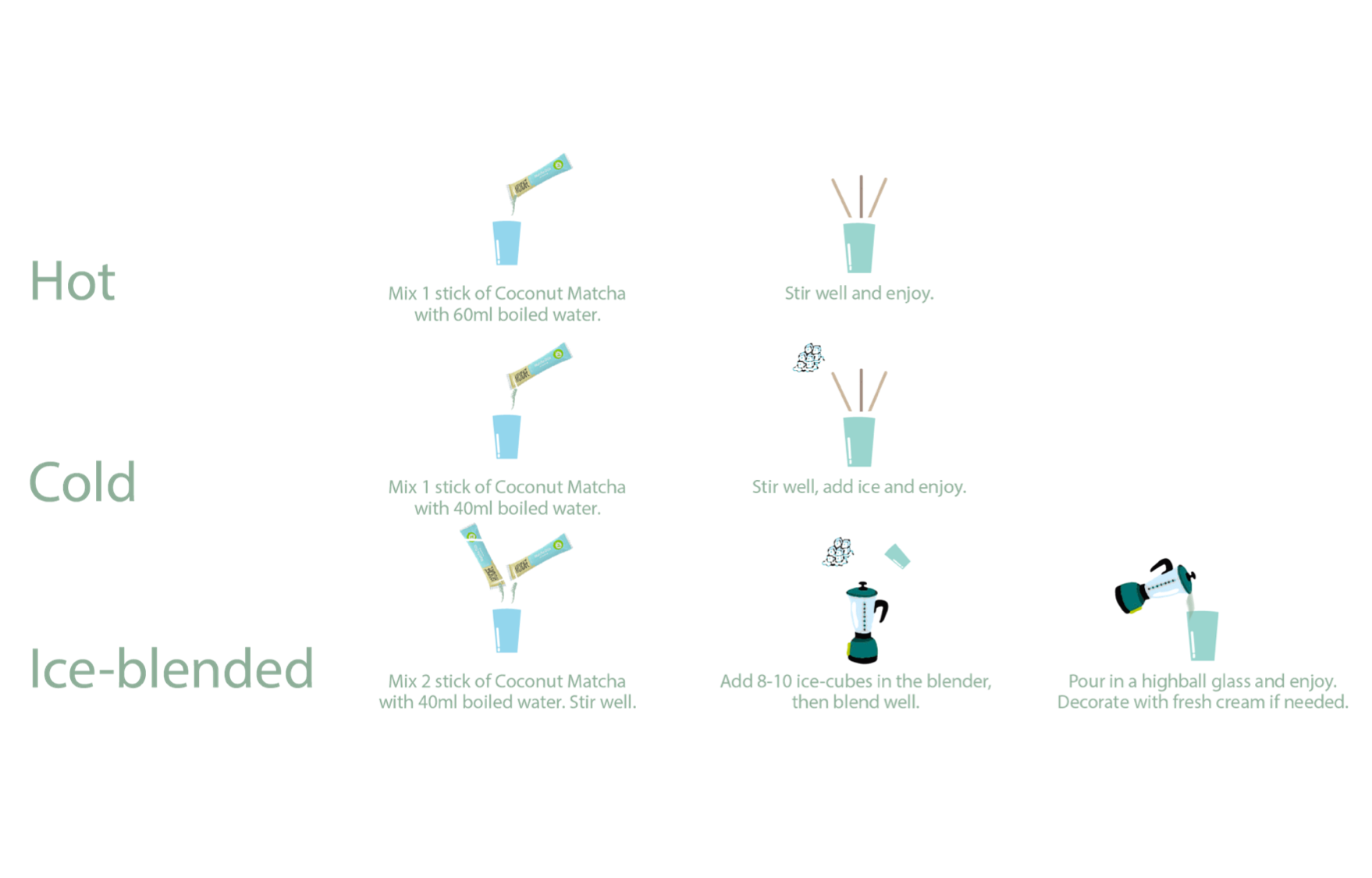 Related Products